Roofing Contractors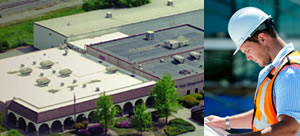 As a roofing contractor your goal is to perform high-quality work in an efficient, safe and cost-effective manner. Nationwide Foam can help!
SAVE MONEY, WIN BIDS - Our recycling service will help you win jobs, especially in a competitive bid situation. Our rates are typically less expensive than trash. If you recycle with us and your competitors don't, you'll have the edge. In addition, our programs exceed all the typical environmental and recycling requirements outlined by engineers, Specifiers and building owners in RFP's and RFQ's. Let us help you win a bigger share of your bids.
EASIER THAN TRASH - Our recycling programs are easier than trash. As you pull the material off the roof, including the foam insulation, membrane and even ballast, simply load the material onto our truck(s). We'll provide trucks at whatever speed you require - we specialize in large, high-volume, high-speed, jobs. When you need a trailer swap, just give us a call and it will be done on time, every time.
IMPROVE YOUR GREEN IMAGE - Green sells. When you recycle re-roofing debris for your customers, you'll dramatically improve your Green Image. More opportunities will present themselves, especially when dealing with potential customers that care about L.E.E.D., recycling and smart, green, alternatives.
Nationwide Foam will track all of the re-roofing material recycled from your job sites and will provide real time updates outlining the total number of pounds and square feet of material diverted from landfills.
Nationwide Foam's Roofing Contractor Recycling Recognition Program recognizes those roofers that recycle.
Thank you.